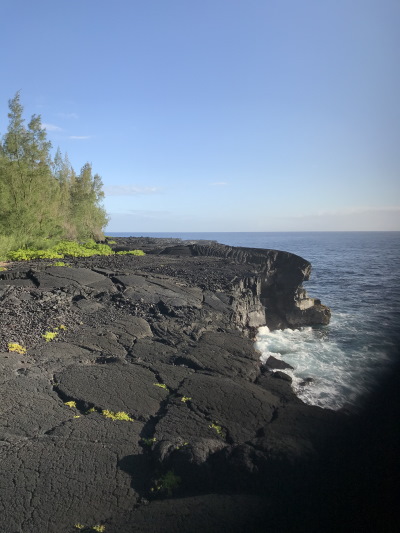 Every year a month or so before my spring birthday I do a cleanse, a reset, a review of what the last year has brought, what I have learned. This year I seemed to have done it in two parts. I did some work before my birthday and am just now finishing up a week cleanse and personal retreat.

I did the master cleanse, also known as the lemonade diet. I have done it a couple of times in the past thirty years, the last time being maybe 20 years ago. I don't know that I will do it again. I am feeling like maybe a water fast would serve me better. I got off coffee before starting the cleanse as I knew it was going to give me a three day headache, which it did. What I am seeing with the cleanse this time is it did lighten me up five pounds, cleaned out my colon. Now in retrospect the thing I see is that a week of drinking ten tablespoons of pure maple syrup a day in my lemonade was too much sugar. It's ok, I gave my body a break from constant digesting.
My intention now is to focus on a whole foods plant based lifestyle.  That part is pretty easy for me as it is the way I have been eating off and on for years.  More on that off.  Sugar has always been a weakness and at some point in the future I will do a sugar purge.  I happened upon the Green Smoothie Girl – Robyn Openshaw's Detox information.  She says it generally only takes four days of no sugar to break the addiction.  I can do that and will, soon.  Right now I am drinking a warm lemon tea with a half teaspoon of local lahua honey, cinnamon and MTC (coconut oil) frothed into a delightful treat.
Another part of my reset is to commit to daily exercise. This morning I took my usual morning walk down to the ocean cliffs to kiss the sea. I do about ten minutes of stretching and Qigong. When I was finished and came off the trail, I turned in the opposite direction of home. My intention was to walk to the end of the street to add an extra half mile to my walk. When I got to the end of the street I saw a trail that led off into the jungle.
I love a road less traveled and off I went.  It was magical.  I loved walking in the woods of Alaska and have been missing it lately.  Walking in the jungle of Hawaii has it's own beauty and magic.  The trail wove through the jungle then out onto the cliffs giving me a whole new perspective of what was around the bend from where I usually go to the cliffs.  I walked along the cliffs, the warm sun feeding my body the necessary vitamin D to keep it healthy. 

I was listening to a meditation with the Oracle Girl – Jacqueline called "Leading your own change".  I love the way my life works.  The Universe guides me to the people and situations which are best for my highest evolution.  I needed to hear this mediation today, the first day off my cleanse, stepping forward into the next phase of creating my best life ever.  It just keeps getting better, the more I raise my frequencies and vibe.  I inspired to follow my desires and dreams. 

This week off while I did the cleanse I also stuck pretty close to home on a personal retreat.  Allowing myself to rest and rejuvenate.  I spent time researching my passions which are all around health, natural healing, health freedom, and energy work raising my vibrations.  I am always reminded that LOVE is the answer.  Always and in all ways.  Loving myself takes on new perspectives through this process of cleansing my body, mind and spirit.  I am almost ready to step out of isolation and participate in the lovely busi-ness of life.  I am taking two more days to ease out of the cleanse.  There are two days left in this month of May.  June will be fresh and new, turning the page on the calendar.
I look forward to creating new in my life. It will be fun to see where these new perspectives take me. Definitely into new frequencies as I lead my own change. Continuing to let go of the past and all that no longer serves me. This reset was wonderful and very much needed.
TaDa Totally Accepting Divine Action