2023 What it Means for Me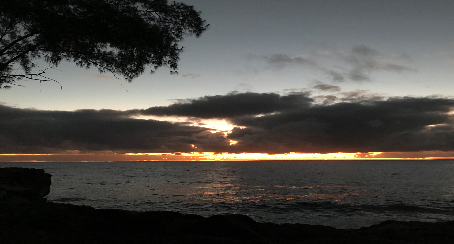 The start of a new year, a new opportunity, new challenges, new lifestyle, new way of doing things and new ways to look at things.2022 was an amazing year for me. It was fraught with lessons I hadn't a clue about but knew things in my life weren't flowing the way I would have chosen. Relationships are my biggest teacher and through relationships with family members and people I thought were friends, many lessons were learned. I won't need to repeat them as they cut deep enough that the healing was intense and immense.

I step into the new year, 2023, with a new understanding of what makes me tick, what hurts my heart, what are my boundaries, what areas am I determined to do better in. Body mind and spirit. To embrace true health, all these things need to be in alignment, happy and at peace.
2022 was the year I stepped away from the cancer industry. I "graduated" September 1 2022. My journey through cancer was officially diagnosed in August of 2015. What a freedom to dance gleefully away, cancer free! I wrote and published "Yes to Life, My Little Book of Hope" in last two months of the year. It is a little book with the "take away's" from the amazing journey that I resisted, that I wrestled with, that I persevered through. You can find it online on my website, free to download and share.
2022 was also the year I started healing in new ways from my relationship with my mother and all it brought. I purchased both the hard copy and the digital copy of "Mother Hunger" by Kelly McDaniels. I highly recommend it. It helped me understand so much of who and why I am the way I am. Then I learned about attachment styles. The lessons we need come to, arriving when we are ready and open to them. Sigh. It takes what it takes to be willing to open my heart as I dug deeper and exposed the trauma buried to the light of day. Through learning about abandonment issues, I now understand how everyone did the best they could. I have to remind myself that I too did the best I could at any given time, with the knowledge and tools that I had available.
I continue to challenge myself to learn and grow and expand, seeing the glimmer of the light of how I can always do better.Communication has been an issue for me, probably since childhood when I was told that children where to be seen and not heard. That went on into "shut up, I don't want to hear it." Oh the things our child minds take on as life happens. If those perceptions are not explored and tested for truth, beliefs are built on falsehoods. I have spent years healing from trauma, grief and a variety of emotional challenges. My husband of 30 years said our problem was always communication. Words matter. Is that why I like to write?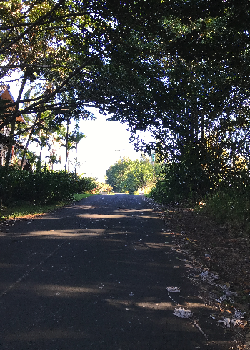 2023, what it means to me is that it will be the year of writing, sitting in my hammock on the lanai – contemplating life, writing, walking to the cliffs to kiss the sea, writing, meditating, writing, breathing, dreaming, exploring. I sit here grateful to feel and see a bright future based on loving relationships, community in the total definition of people helping each other, connected in many ways. Creating those communities that feed and nourish my dreams and desires.